Product Process: it adopts high quality low carbon steel wire rod to process. It is processed by drawing and forming, acid washing rust, high temperature annealing, hot dipped galvanizing and Cooling.
Feature: galvanized iron wire has good toughness and elasticity, max. Zinc coating is up to 300g/m2. It has the feature of thick zinc coating and good corrosion resistance.
Application: it is widely used in construction, crafts, wire mesh weaving, expressway fence, packing and civil use etc.
Galvanized Wire includes hot dipped galvanized and electro galvanized, whose difference are:
Hot dipped galvanize is immersion plated in hot melting zinc liquid, produce speed fast but zinc coating is not uniform, the allowable mini thickness is 45ųm and max up to 300ųm. It is darker and use much zinc metal, forms permeate layer with basic metal, has good corrosion resistance, it could keep several decades outdoor.
Electro galvanize is electric current extertion zinc coating in electro galvanizing slot, produce speed slow but zinc coating is uniform, has thinner thickness, normally is 3-15ųm, has bright appearance but bad corrosion resistance, generally it will be rusted within moths.
Compare to electro galvanize, hot dipped galvanize has lower cost and tiny influence to environment.
Hot dipped galvanize application
Because get more zinc coating than electro galvanized wire, hot dipped galvanized wire has better protection performance, thus it is the important protection coating used in harsh environment. Hot dipped galvanize has abroad application in chemical equipment, petroleum process, marine exploration, metal structure, power transfer, ship making etc. In recent years, it is used for pesticide sprinkler irrigation and greenhouse in agriculture, also been used for water and gas transportation, cable cover tube, scaffold, bridge and road fence in construction etc.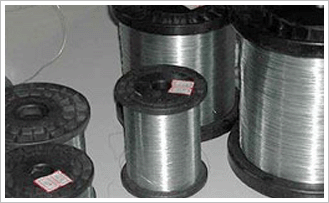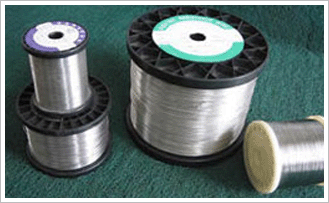 guage

SWG in mm

BWG in mm

Metric mm

8#

4.06

4.19

4.00

9#

3.66

3.76

-

10#

3.25

3.40

3.50

11#

2.95

3.05

3.00

12#

2.64

2.77

2.80

13#

2.34

2.41

2.50

14#

2.03

2.11

-

15#

1.83

1.83

1.80

16#

1.63

1.65

1.65

17#

1.42

1.47

1.40

18#

1.22

1.25

1.20

19#

1.02

1.07

1.00

20#

0.91

0.89

0.90

21#

0.81

0.813

0.80

22#

0.71

0.711

0.70